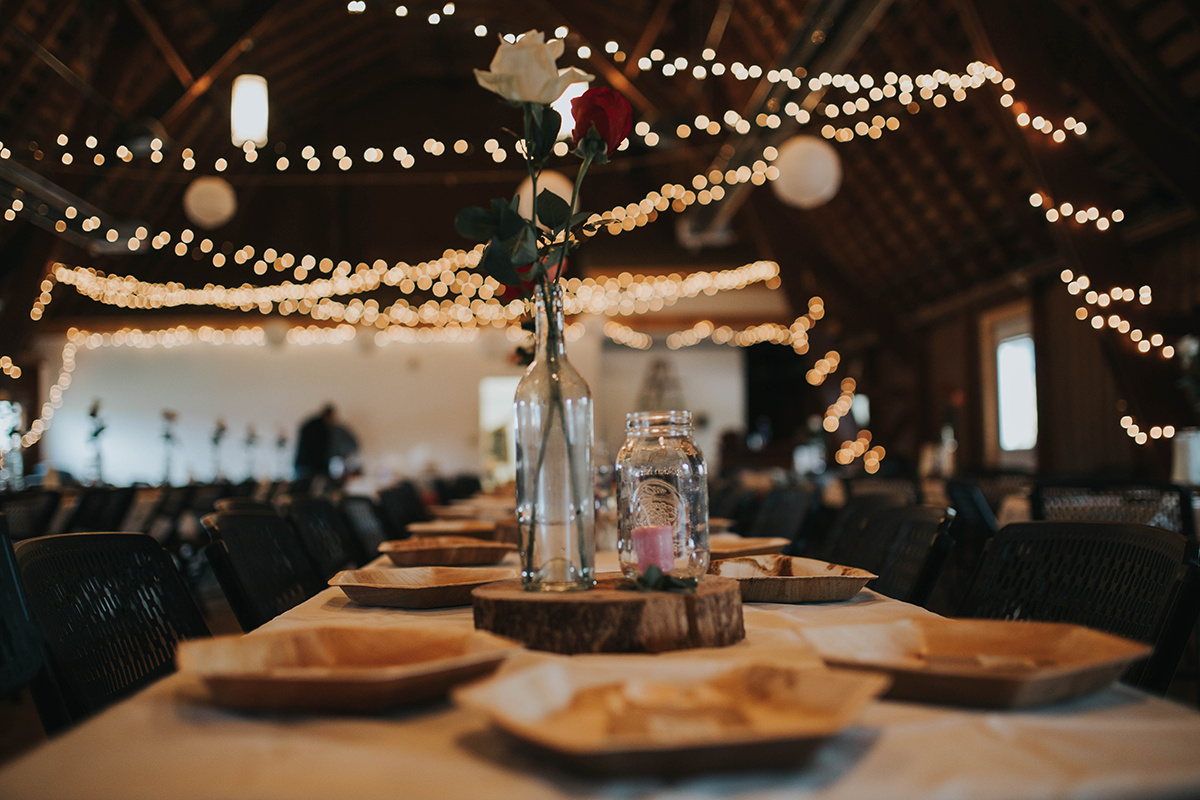 There's no hiding that I adore weddings...
I'm a sucker for a good love story, even if it's a tragedy (Think Tristan and Isolde, if you haven't seen that movie yet, DO IT!), because falling in love is amazing. Love is the most selfless emotion that is out there, and that is truly beautiful. My great-grandparents have been married over 70 years now, and watching them continue to love and support one another is one of my favorite things in the world.
Which is probably why I am so fascinated with weddings. I love being apart of something that could grow to what my grandparents have. And your wedding day is the start to a beautiful life together.
Which is why I put together this guide, I want you to get the best photographic memories possible from that day. So you can 20, 50, even 70 years later, look back at these photos and have gorgeous images to show your children and grandchildren. In this guide, we will cover everything from your getting ready location, to formal portraits, and even reception and ceremony lighting. This guide is customized to my specific shooting style, but even if you choose not to work with me, it will help you still have beautiful wedding photos, because every one deserves that on their big day.
So, whether you're an upcoming bride, her maid-of-honor, or her wonderful, thoughtful, mother looking to help ease her stress, use this information to help your photographer create beautiful photographs on her special day, whether that is myself or another!
So sit down, grab a cup of coffee, and we can begin..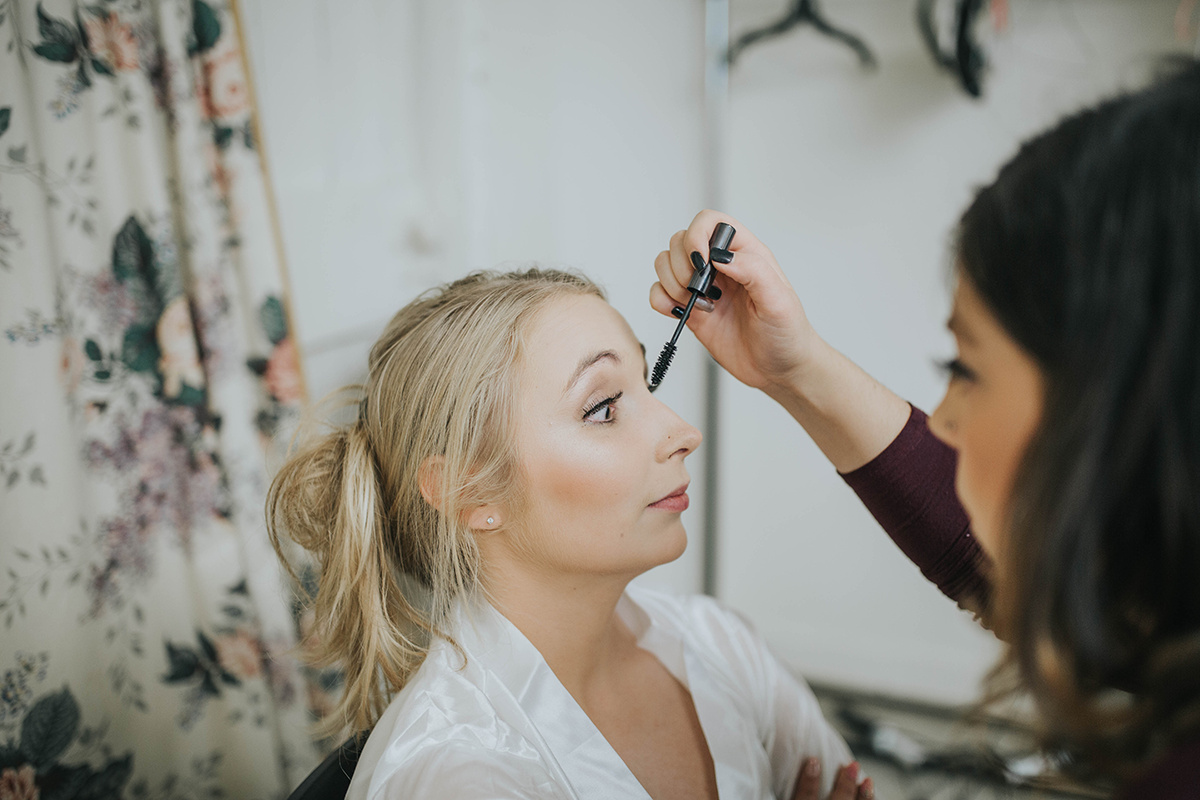 Getting ready photos can be so beautiful and are one of my favorite parts about a weddings day. The transformation through the hair and makeup, because we all know that some of us never take that much time on a daily basis for both. Well, at least I don't #momlife lol! There is the anticipation of the ceremony, the first look with mom and dad, and of course putting on that big, beautiful, dress. Who doesn't love the dress?
However, as beautiful as these moments are, they can easily be overshadowed by the space used when getting around. So, here are a few things to take into consideration for the best getting ready photos!
Room Aesthetic: When it comes to photos, along with your make-up artist, natural light works the best. Think of spaces with lots of windows and white, or light colored, walls. These provide the best lighting conditions to get true make-up colors, and both myself and your make-up artist will thank you. While these are my ideal conditions, I can work with any space as long as I have natural light to work with.
If you are not able to find a space that is clean with natural light, there are always options for locations to get ready at on your wedding day. Many times the ceremony location has spaces you can use and get ready in, or you can rent out a hotel room or an airBNB. Room aesthetic is important for both bride and groom photos, so don't forget about the guys when planning your getting ready spaces!
Cleanliness: Along the idea of room aesthetic, comes room cleanliness. Those beautiful moments you are filling that room with can easily be a little less beautiful when there are piles of things in the background. To get the most of your photos, I recommend having your location as clean as possible; throw away any leftovers, put bags in a closet, and just make sure that general clutter is kept to a minimum.
Details: I normally take all of my favorite detail shots while you are getting ready, so it would be amazing for you to have some of them with you for when I arrive. Rings, jewelry, florals, an invitation, or anything else that you might want a detail shot of. That way they are all documented and the rest of the day I can focus on the interactions between the bride and the groom and bridal party.
A first look has been becoming more popular over the years in the wedding industry. It gives you a private, imitate, moment to see each other before the ceremony.
Many will push and demand first looks, and while I believe they are extremely beneficial and I will explain why below, I will never make you do a first look if it is not something you truly want on your big day. Some feel strongly about seeing their fiancé only as they are coming down the aisle. However, I recommend a first look for the following reasons:
It takes the pressure off the two of you: There are always a lot of nerves and butterflies going on on your wedding day. Much of it, I personally believe, is that anticipation of seeing your other half for the first time. When you do a first look, it takes the pressure of each other before the ceremony because you already have seen each other, you got that one on one time alone already to talk about your feelings, and you'll be more relaxed going into your ceremony. I highly recommend if you choose a first look that you only have the two of you, myself and my second shooter there. No parents, no bridesmaids, no groomsmen, just the two of you. The moment you see your future spouse is such an imitate and beautiful moment that I recommend you keeping it as private as possible.
It makes for better photos: Yes, I love getting the groom's reaction while you come down the aisle, it isn't as imitate and it is harder to capture the emotion between the two of you from opposite ends of the ceremony. It is also a lot harder for the two of you to get into the moment when you have hundreds of people watching you. The intimate setting makes it so we can get the truest emotions out of the two of you on your wedding day. Your guard comes down more when it is the two of you over a big crowd, which makes for more authentic photos.
It frees up space in your timeline: Usually after a first look, we will get all of your family photos and bridal party shots all done prior to the ceremony. This means that you won't have to do all the family photos after all the excitement and you will have more time to spend with your family during cocktail hour and the reception. I will still take the two of you out during sunset for those perfect golden hour photos though, depending on your ceremony time, but more time at the reception with family is a win, win for everyone.
Want to be daring and unique?
Get ready together: Why not spend the entire day with your soon to be spouse? Help each other prepare, ease each other's stress, and enjoy the moments that lead up to you saying "I do." Tie his bowtie, have him help you into your dress and see you as you turn around for the first time, share a mimosa and look at an album of your love story. Just the two of you.
Share a romantic, blindfolded, first kiss: Not up for a first look? No problem, there are other options to helping you ease your butterflies. Have your bridesmaids blindfold your groom and sneak away to give him a nice little smooch. It give you a moment to each other, and he still doesn't see you.
Bridal Party + Family Portraits
While, I try to keep most of the day focused around capturing the pure emotion and happiness of the day, I know family photos are important as well. And because of that, I take them very seriously.
Normally, a month before the wedding, I sit down with you and we go over your final timeline and a family portrait list. I recommend limiting your family groupings to under 10, which I understand could be stressful, but I encourage you to sit and think about which arrangements are the most important you and your soon to be spouse. Family photos are often the most tiring portion of the day with trying to wrangle family members and instead of tiring yourselves out with dozens of family formal groupings, I recommend allowing more time with family during cocktail hour and reception. You do not want to spend two hours on family photos alone, and then have no Bride and Groom portraits. (Yes, this has happened before.)
Both bridal party and family photos work best before the ceremony: I try to do as much as I can prior to the ceremony because trying to corral everyone during cocktail hour is often extremely difficult. Grandmas get lost in the crowd and groomsmen often find themselves in line at the bar instead of at the location bridal party photos are being taken at. Hunting down people only eats into your own portrait time, those beautiful moments that you see all over the internet and framed on the wall.
Even if you do not do a first look, I still try to get as many groupings done before the ceremony as possible. Usually, they will be the bride with her family and bridesmaids, and then the groom with his. That way it is just the whole bridal party and family photos with both the bride and groom left to do after the ceremony. This saves time for you to enjoy cocktail hour and socialize more with family at the reception.
Having a clean even light background: Yes, I know some ceremony have beautiful scenery, but for bridal party and family photos we tend to look for even light and a clean area to photograph in. That way with larger groups, no one gets lost in a busy background. The focus can be on your family.
I know you have spent days, months, and hours planning the perfect ceremony, many times over looking a beautiful mountain, valley, or a forrest. However, if not planned right you will soon come to realize that you have the blinding light of the sun in your faces and harsh shadows on your photos. When planning it is easy to get caught up in what you think it will look like with the venue and location, but normally light and time of day are left off the table, and they play the biggest role in your wedding photos.
Here are a few things to take into consideration for photographing your ceremony:
Unplugged: You might have seen many photographers talk lately about having an "unplugged" ceremony. That means that your photographer and their second shooter are the only ones with a camera. Not only does it guarantee that I will get the best photos possible of your ceremony, but it also allows for your guests to sit back and enjoy your big day with you in person, instead of behind a phone, tablet, or camera screen. Guests with cameras always get in my way, whether it is blocking the aisle, to walking through with their camera for the first kiss... Yes, they have all happened, which is why I strongly recommend, even urge, unplugged weddings.
Rules and Regulations: Many venues have specific rules and limitations when it comes to photographers. I recommend for you to inquire and ask questions about these before booking a venue, as it will be detrimental to the kind photos that you will get from your ceremony. Rules can be anything from your photographer not being allowed to use a flash (which works well for my approach to weddings as long as there are windows), or that your photographer is not allowed to go past a certain point, but in many churches, your photographer may not even be allowed to enter the space at all during the ceremony based on their beliefs. These are important to know beforehand, especially if there are particular moments you want captured during the ceremony.
Backlight: Lighting is important regardless of the time of your ceremony. Having your ceremony backlit means having your ceremony set up so the sun is behind you and your fiancé and officiant, and that the guests are facing towards it. If your ceremony is in the afternoon or close to sunset, for example, then your guests should be facing west and in the morning they would be facing the east. (Towards the way the sun rises and sets)
Sunset is best: I usually always plan my portrait sessions around sunset because that time frame is the best for photos. The golden tones that you see in much of my work is from the sun setting in the back ground. It gives a softer light, which is flattering for everyone. I recommend that outdoor ceremonies are done about 2-3 hours before sunset that way we still have plenty of time for bride and groom portraits after and if any delays happen.
There is no hiding that bride and groom portraits are my favorite part of weddings. I mean, it's totally true! No shame here ;)
It not that I don't love the other aspects of a wedding, I do, but these portraits are the ones that the newlyweds use for everything. They will be the photos that they hang on their walls, they use for their thank you cards, and what is predominately shared online. These are the images that will be put in albums, and shared with your children and grand children as ways to hold onto the memories from the day. Which is why I want to give you the best portraits possible.
To do so, I have a few recommendations:
Set time aside for portraits at sunset: I have mentioned before how sunset has that perfect golden hour light that is perfect for photos. I schedule most of my sessions for an hour before the sun sets, so we can take advantage of that light. It creates a soft glow that flatters everyone's skin, and photographs better than other hours of the day. I recommend arrange your wedding timeline around sunset photos, as I typically set aside 30-45 minutes for them. If you can't though, no worries, I can work with and create beautiful images with any weather condition or lighting I have.
Know that these portraits will always be done after the ceremony: Yes, I do first looks and try to schedule all bridal and family portraits before the ceremony, but I always do bride and groom photos after. This is because the two of you are so much more relaxed and in such a bubbly, "we did it" mood. That is perfect for intimate photos. I play off of that happiness to capture the most natural interaction and moments between the two of you.
Keep them just the two of you: I know mom and dad are excited about your nuptials, but I cannot stress enough how important it is for bride and groom photos to be private. Like a first look, these are special moments between the two of you, so the less distractions the better.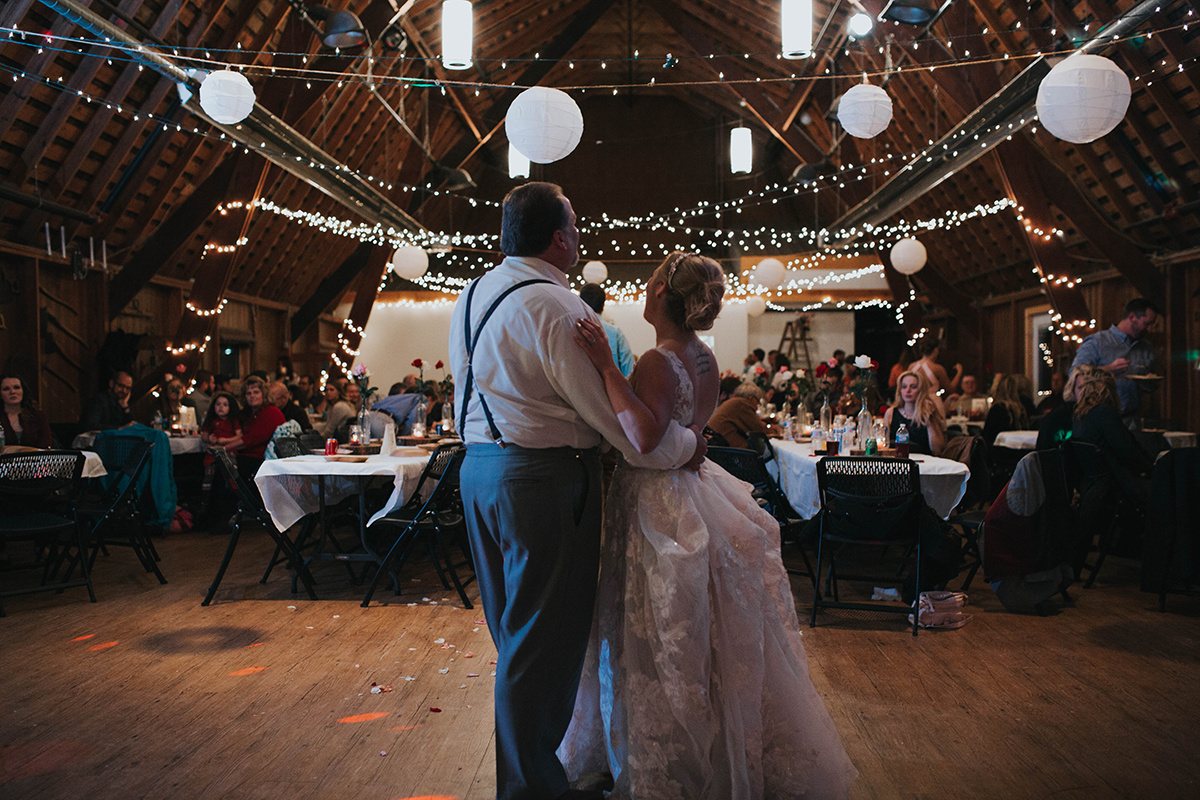 I shoot in as natural of light as much as I can, that way I can capture the actual mood and how your day looks. Even though I do set up artificial lighting for certain parts of your reception, I like to keep the main focus on the way the atmosphere feels.
To get the most out of a natural approach to receptions, I recommend a few things:
Adequate lighting: If your reception is outside, having strung lights through trees and candles everywhere creates a beautiful and intimate feel to your space.Just a few candles though, doesn't give me enough light to photograph it naturally, so I would have to use additional light, which takes away from that moody cozy feel you were looking to provide. This goes for inside receptions as well. Having a good mix of both strands of lights and candles works perfectly and sets the right mood you want for the evening. If you can, avoid using the florescent ceiling lights as much as possible, it causes an orange hue to cast all over the area and is not pleasing for your skin or dress.
Room aesthetic: I mentioned before about having a clean getting ready space, the same goes for receptions. I have had so many beautiful images that were overshadowed by random chairs stacked, garbage bag piles, and dirty walls. Make sure your venue is clutter free, and if possible, I always suggest an outdoor, under the sky reception. Who doesn't love the stars sparking above their first dance photos.
Allow your photographer to eat: Trust me, no one wants their photos taken while they are eating. It is the most unflattering time for someone to be in your face with a camera. So use the dinner time, to sit and relax and converse with your guests, and let your photographer sit down for a meal. We spend lots of hours on our feet capturing your day, even if we deny it, we are hungry come dinner time. I recommend having your photographer served with the bridal party, that way they can eat and won't miss any of the important shots like toasts.
Over the years, I have gathered quite a bit of knowledge in understand how much time I need for each part of your wedding day. While, I work with each bride individually to create a timeline that works perfect for their day, I typically start with the same guide.
To give you an idea when putting together your own timeline for how much I need to capture each aspect of your day perfectly, here is how much I recommend setting aside for each part:
Getting Ready: 90-120 minutes (This is dependent on if the bride and groom are getting ready at the same location or not)
First Look: 15 minutes
Family Photos: 30 minutes (If kept at 10 or less groupings)
Bridal Party: 45 minutes (I stop photographing typically 30 minutes before ceremony so bride can be hidden from guests)
Bride and Groom Portraits: 45-60 minutes (One hour before the sun sets)
To give you a better idea, I put together a sample timeline so you can see how it all flows together based on my average booked coverage time (8 hours):
1:00 | Getting Ready
3:00 | First Look
3:15 | Family Portraits
3:45 | Bridal Party Portraits
5:00 | Ceremony
6:00 | Bride and Groom Portraits
7:00 | Sun sets and Reception entrances
7:05 | First Dance
7:10 | Dinner
7:30 | Toasts
8:00 | Cake Cutting
8:15 | Bouquet and Garter Toss
8:30 | Father/Daughter Dance
8:35 | Open Dancing
9:00 | Photographer Leaves